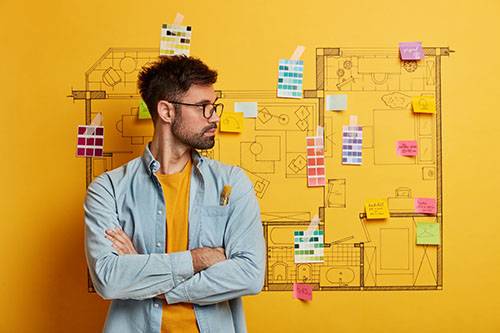 INTERIOR DESIGN
Every space has a story to tell and such stories are made by a mind who knows the game of arrangements and combinations in interior designing. Such creative skills of interior designing are taught in GIFD, which is the best Interior Design Course in Kolkata...
FASHION DESIGN
Fashion design course in Kolkata allow students to go beyond their creativity to invent something new through experimenting and hands on training.

GIFD academy teaches students with a whole range of skills to prepare them...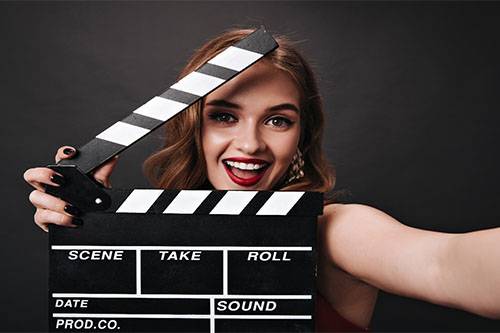 ACTING & MODELING
Acting and modelling industry is one of the best growing industry today. Two purse this career field one must need a proper assistance on the same. This assistance is offered by GIFD. GIFD is now one of the best acting Institute in Kolkata as well as the best modeling institute...
GIFD or Global Interior & Fashion Design Institute in Kolkata is a prime academy for learning professional courses which specializes in interior designing, fashion designing as well as acting and modeling courses in Kolkata. In today's growing era, new options of career are very tempting to the younger generation. Industries are evolving very fast whether it is a fashion designing, Interior designing, acting or modeling. Hence, we designed our courses in the most suited way for every aspirant in Kolkata. GIFD provides specialization, skilled education which builds creative minds curious to know more skills.
Any specialization on skill needs enough practice and perfect guidance. The practice factor depends upon the student but guidance is needed at first and that also from a skillful mentor. Without great mentorship, practice is nothing in this professional course field. So, here GIFD provides the best faculty, professors who are professionally experienced in their respective field.
GIFD offers the best knowledge both theoretical and professional with great resources and faculty. We are always ready to clear your doubts every way out. Therefore, GIFD is now set to be the best design institute as well as acting and modeling academy in Kolkata.
The ultimate aim of GIFD is to nurture the strength and create a professional designer out of a building artist. GIFD is such a place where one will find endless inspiration and place where one can really enjoy the process of learning.
The main aim of GIFD (Global Interior and Fashion Design) Institute is to provide exceptional training to the people in Kolkata who have strong desire and interest to pursue interior designing, fashion designing or acting and modelling course in Kolkata. The institute offers specialized training programs workshops on interior, fashion, acting and modelling.
GIFD - THE BEST PROFESSIONAL LEARNING INSTITUTE IN KOLKATA
GIFD is more than an institute, it is a place possessing an environment inspiring and encouraging young, flaming minds. GIFD or Global Interior & Fashion Design Institute in Kolkata motivate the aspirants to innovate and create designs that add value to the dynamic world of interior, fashion as well as acting and modeling. Innovation comes in many forms but it is the best when it comes from young minds. Our love for challenges is what keep us updated. Therefore, our academy GIFD is now setting benchmarks in the field of interior, fashion, acting and modeling providing skillful courses.
I have completed my Interior Designing Course from GIFD. My time in GIFD was full of learning and growing. I got the opportunity to meet different kinds of people and learn many things in the process. I am thankful to all my teachers and every single mentor who helped me to achieve my goals. Overall it was a wonderful experience and I have a lifetime of good memories.
I have completed my Fashion Designing Course from GIFD. My Institute experience was like a roller coaster ride where I had tons of fun experiences while learning a lot about fashion. Thanks to the teacher who made it easy to understand. I also enjoyed the friendly environment where I made friends with other departments and created many unforgettable memories.
Hi! I am ajay completed my Acting Course from GIFD. This Institute is worth applying because the faculty really puts a lot of effort into students. When a student has a problem, the teacher would walk and help the student.
GIFD provided me with an opportunity to enhance my skill and enriched my knowledge in Modeling. The institute has very interactive teachers who made everyone excited about the classes.
The best thing about GIFD was being part of a supportive environment, where everyone is focussed, help each other and you are encouraged to succeed as individuals.
GIFD is been a very special institute to me, the institute has bought the hidden talent out in me, which has helped a lot in my career growth
frequently asked questions